HOME | About Us | Advertising | Directory | Events | Ambassador Program | Media Partner | PR Services | Shop | Contact Us
Content Search
Mindshare deploys private marketplace to drive media dollars to LGBTQ publishers
February 27, 2020
WPP media agency launched the PMP with client SKYY Vodka, challenging a new age of digital censorship inadvertently created by 'exclusion lists.'
| Business ARTICLES | #LGBTBiz | @ILoveLGBTBiz |


Mardi Gras Wrap: How brands are showing their support
February 25, 2020
ANZ, Facebook, Bonds, Myer, Google and more have rolled out their 2020 Mardi Gras campaign.
| Sydney, NSW Australia ARTICLES | #GaySydney | @ILoveGaySydney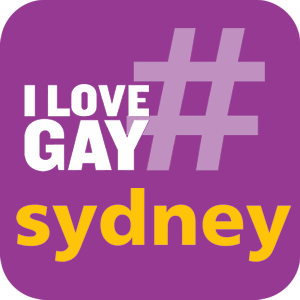 |
| Business ARTICLES | #LGBTBiz | @ILoveLGBTBiz |


New .gay Top-Level Domain Champions LGBTQ Nonprofits and Online Safety
February 22, 2020
The .gay domain is finally here! The sunrise launch phase is open now. .gay serves as a virtual Pride flag and inclusive badge of honor for LGBTQ individuals, organizations, businesses and their allies.
| Pride ARTICLES | #GayPride | @ILoveLGBTPride |
| Business ARTICLES | #LGBTBiz | @ILoveLGBTBiz |


Making History: The First .Gay Site is Live Online!
February 18, 2020
Oh hey! .Gay is Here... Our partners at Pink Media -- the company behind the #ILoveGay media brand -- this week became the very first live .gay site in existence...and it's safe to say the gay internet will never be the same! 

Pink Banana Media - View More Article Entries | View Business Listing
| New York City, NY ARTICLES | #GayNYC | @ILoveGayNYC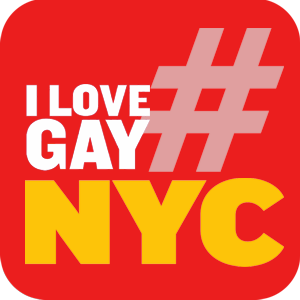 |
| Business ARTICLES | #LGBTBiz | @ILoveLGBTBiz |


Once Again, Big Businesses Side With LGBT Activists
February 11, 2020
A collection of national CEOs warn Tennessee that letting faith groups keep their adoption and foster care offices open is somehow a threat to the economy.
| Tennessee ARTICLES | #GayTennessee | @ILoveGayTN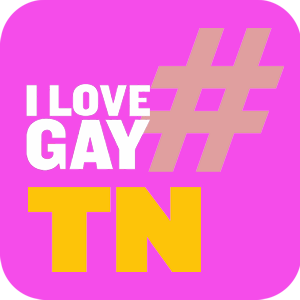 |
| Business ARTICLES | #LGBTBiz | @ILoveLGBTBiz |


Rejecting the Status Quo - Creating a Safer Internet with .Gay
February 10, 2020
The internet has long been a place where LGBTQ people go to build relationships, express ourselves, and promote visibility of our lived experiences — and yet, for all the internet's openness and accessibility, it also holds prejudice, hate and discrimination. 
| Portland, OR ARTICLES | #GayPortland | @ILoveGayPDX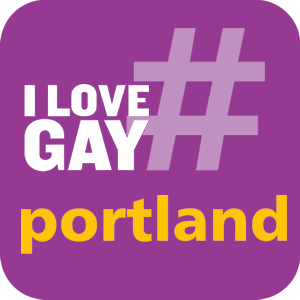 |
| Business ARTICLES | #LGBTBiz | @ILoveLGBTBiz |


2020 Superbowl Ads Are Making History for LGBTQ+ Inclusivity
February 01, 2020
Ads starring Jonathan Van Ness, Lil Nas X, Kim Chi, Miz Cracker, and more are creating unprecedented queer visibility on football's biggest stage.
| Business ARTICLES | #LGBTBiz | @ILoveLGBTBiz |


Hallmark's same-sex marriage gaffe shows how social media is raising the stakes for marketers
December 30, 2019
Hallmark's rapid reversal on a same-sex marriage ad is a reflection of how rapidly the cross-currents of social media can change — and a lesson for brands on how responding to online feedback can be a double-edged sword in the age of Twitter.
| Socialite ARTICLES |
| Business ARTICLES | #LGBTBiz | @ILoveLGBTBiz |


Hallmark Channel Pulled Zola Ad After Pressure From Anti-LGBTQ Groups
December 15, 2019
The Hallmark Channel pulled ads for wedding planning company Zola featuring a same-sex couple after pressure from several anti-LGBTQ groups, which prompted Zola to pull all of their ads from the network.
| New York City, NY ARTICLES | #GayNYC | @ILoveGayNYC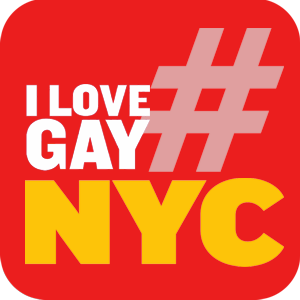 |
| Business ARTICLES | #LGBTBiz | @ILoveLGBTBiz |


A Conversation with Dustin Woehrmann, Owner & Creative Director of Communify
December 13, 2019
The LGBTQ community has become such an important part of New Orleans' celebratory culture over the past decade.
| New Orleans, LA ARTICLES | #GayNOLA | @ILoveGayNOLA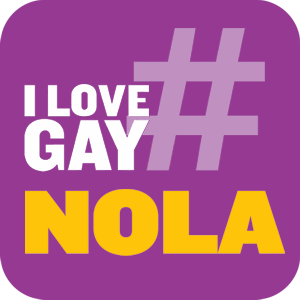 |
| Creative ARTICLES |
| Business ARTICLES | #LGBTBiz | @ILoveLGBTBiz |


These Are The LGBT Projects Your 'Movember' Money Funds
November 30, 2019
Movember has funded several empowering LGBT projects globally over the last few years mostly focused on tackling discrimination and supporting mental health in the LGBT community
| Business ARTICLES | #LGBTBiz | @ILoveLGBTBiz |


How Smirnoff and On the One helped make nightlife safer for the LGBT community
November 18, 2019
On the One won the 'Best in Brand Purpose' category at The Drum Social Purpose Awards 2019 for its 'We're Open' work for Diageo (Smirnoff) and the LGBT Foundation. Here, the agency reveals the challenges faced and the strategies used to deliver this successful project.
| San Francisco, CA ARTICLES | #GaySF | @ILoveGaySF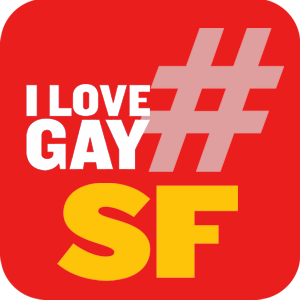 |
| Bar Life ARTICLES | #GayBars | @ILoveGayBars |
| Business ARTICLES | #LGBTBiz | @ILoveLGBTBiz |


The unique role corporations played in the fight for LGBTQ rights
November 18, 2019
Carlos Ball, author of "The Queering of Corporate America," explains how gay rights activists and corporations went from adversaries to partners.
| Business ARTICLES | #LGBTBiz | @ILoveLGBTBiz |


Blackstone to buy owner of Austin's Bumble and Chappy dating apps
November 13, 2019
Private equity giant Blackstone Group is taking a majority stake in the owner of Austin-based dating apps Bumble and Chappy. Under the deal, Blackstone will acquire MagicLab, a London-based company that operates a suite of dating apps including Bumble, Chappy, Badoo and Lumen. The transaction values MagicLab at about $3 billion and comes less than a year after Blackstone launched a growt
| Austin, TX ARTICLES | #GayAustin | @ILoveGayAustin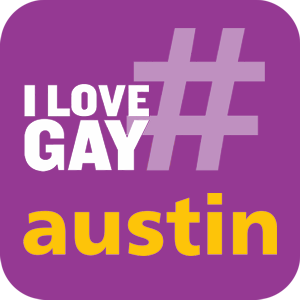 |
| Business ARTICLES | #LGBTBiz | @ILoveLGBTBiz |


Puerto Vallarta to Host LGBTQ Journalists/Owners
October 18, 2019
Some of the biggest leaders from the LGBTQ media industry will speak at the 2019 National Equality Media Association (NEMA) conference.
| Puerto Vallarta, Mexico ARTICLES | #GayPV | @ILoveGayPV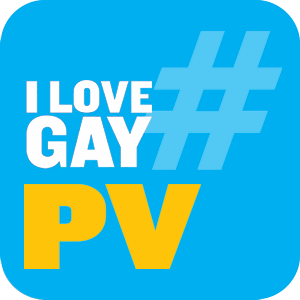 |
| Writer ARTICLES |
| Business ARTICLES | #LGBTBiz | @ILoveLGBTBiz |


What Is the #ILoveGay Twitter 360° Network

What is our goal with #ILoveGay to Consumers?
To be the Best Community Hub
for all LGBTQ social conversations
related to a specific region or theme.

What is our goal with #ILoveGay to Businesses?
To be the Best Brand to work with
when targeting the LGBTQ community online,
blending influencer marketing, content marketing and social media
as well as traditional online strategies.

How Do We Do It?
We find the right mix of curating, retweeting, and liking content,
as well as following Twitter users, while staying "on brand".
We promote content, including advertisers', at the social media post level,
you know, just like an LGBTQ influencer would ;-)
More About Our Reach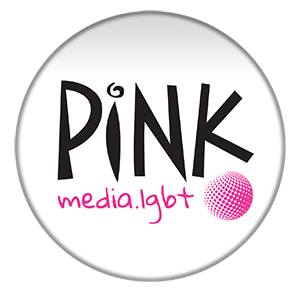 Social Media Reach from our #ILoveGay social media networks
(including @ILoveLGBTTravel, @ILoveGayLGBT, @ILoveLGBTBiz,
@PinkMediaWorld and @LGBTPinkieB) is now
over 350,000+ followers on Twitter, Facebook and Instagram combined.
Twitter: 325,000+ followers
Facebook: 25,000+ followers
Instagram: 4,500+ followers
Prices start at $95
Interested in pursuing this
#ILoveGay Twitter 360° marketing program and strategy
for your business? Call us at (323) 963-3653 or...
contact us here to get started.
Why Hire Us?

With #ILoveGay, we have developed a trusted brand
in the LGBTQ online community, whereby we have
stayed engaged with our followers and built up
their trust and loyalty over the past few years.
They know that when we like, ReTweet and post,
the content we're engaged with will be high quality.
We can help bring your brand into this loyal #ILoveGay Network.

Each #ILoveGay profile stays true to its niche,
whether that's @ILoveGayTheatre or @ILoveGayNYC...
following and engaging only with individuals and businesses
in the LGBTQ theatre world or the LGBTQ NYC community, respectively.
We can target your message directly to the niche audiences that are
right for you, and we can enhance these posts with paid advertising
to reach deeper into this niche audience on Twitter,
as well as duplicate this level of hyper-targeting on Facebook and Instagram
in order to reach your target demographic on all top social media platforms as well.

We have spent years cultivating relationships with
LGBTQ influencers on Twitter and Instagram, and as our client,
we can leverage these relationships on your behalf as well.

You're letting someone else talk about you to the LGBTQ community online.
Yes, you can promote yourself directly, but sometimes the message has
more credibility when you let someone else talk about your business as well.

You are leveraging our company's 24+ years in the LGBTQ marketplace.
More Info
Learn More About our LGBTQ Marketing Programs